Wholesale / Bulk Ordering
Contact [email protected] for more information or to request a quotation on any and all of the below products.
Seal Oil Products
All Carino Omega 3 harp seal oil products are produced under the various laws of Canada. We are a registered fish processing facility under the Safe Food for Canadians Act. Licensed, monitored and regulated by the Canadian Food Inspection Agency (CFIA). Our plant registration number is #4RRMGJV7. Products for Human Consumption are produced under a HACCP based system, following HACCP principles, ensuring the highest standard of food safety.
Carino Omega 3 bottled harp seal oil capsules and liquid oil are produced and packaged in our state-of-the-art liquid and capsule bottling plant. Carino Omega 3 Seal Oil is produced and sold under the authority of the CFIA and Health Canada's, Natural and Non-prescription Health Products Directorate and are GMP Certified. Carino Omega 3 Harp Seal Oil (capsule form) bear the Natural Product Number NPN-80015401.
Bottled Seal Oil Capsules
Carino Omega 3 harp seal oil capsules are available in 500mg clear soft gel capsules.
Current bottle and case sizes include:
| | |
| --- | --- |
| 120 Capsule Unit | 12 & 36 Unit Case Size |
| 240 Capsule Unit | 36 Unit Case Size |
Available upon request and customer commitment:
Private labelling 
Alternative packaging, unit or case sizes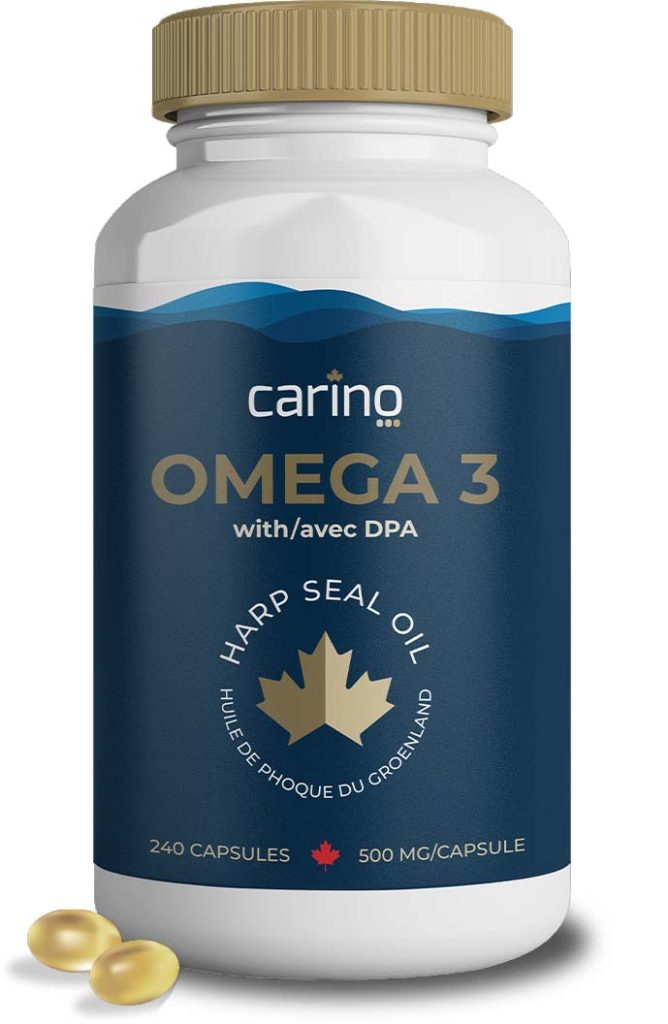 Bulk Seal Oil Capsules
500mg capsules, available by the case 12,500 capsules / box (bagged and boxed with desiccant inside).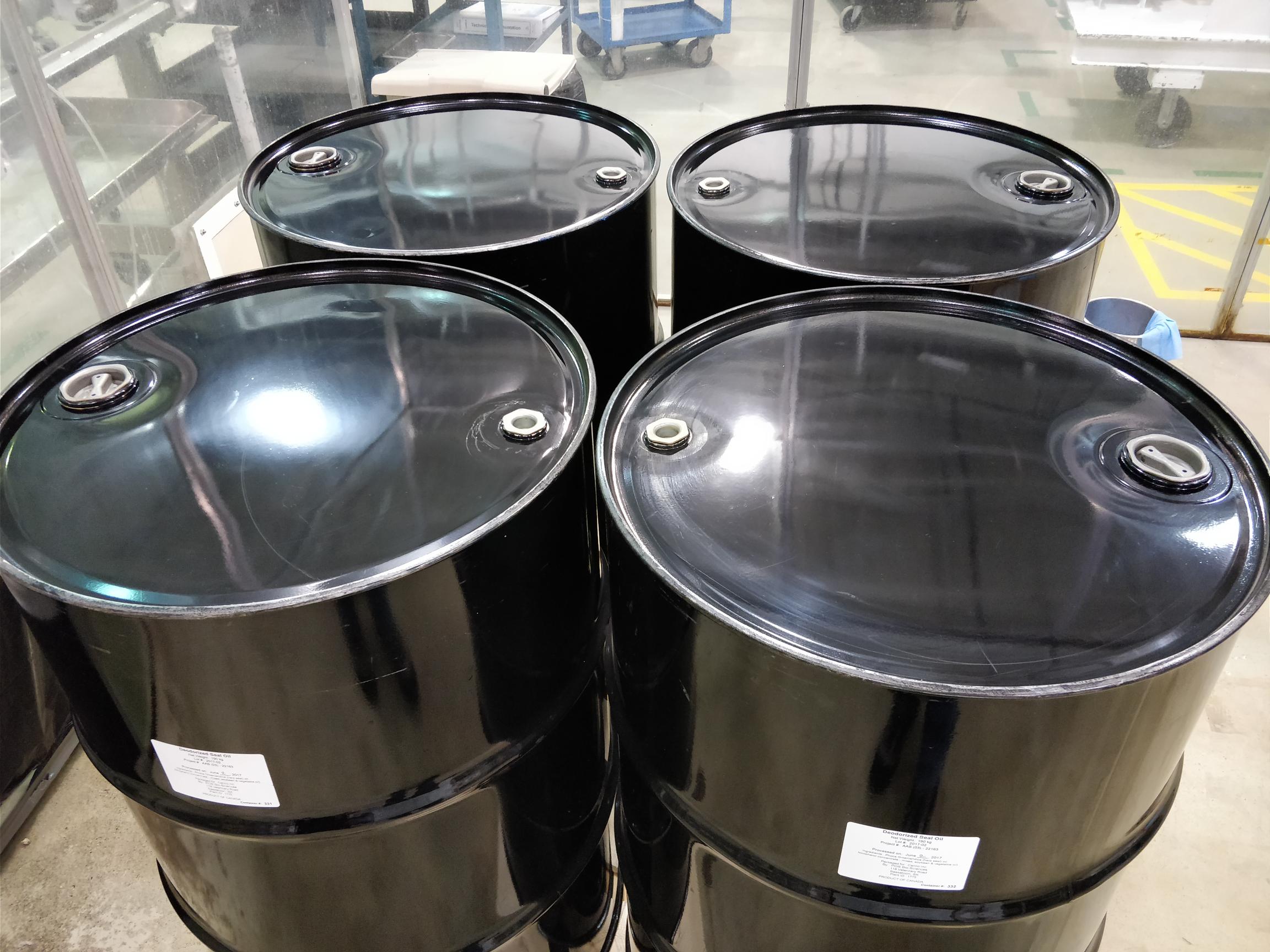 Bulk Seal Oil
Available in two forms, Standard Food Grade (SFG) and Refined, Bleached and Deodorized (RBD) oil.
SFG is packaged in 980 KG individual bulk cartons (IBC's) or 190 KG food grade barrels.
RBD is packaged in 190 KG metal drums (MD).
Meat
Nutrient-rich harp seal meat is processed in CFIA registered facility.
Fresh and frozen meat is available seasonally (April to June of each year).
Textiles
Carino's seal fur pelts are produced in our provincially approved dressing and dying facility.
The tannery is licensed and regulated by the Newfoundland & Labrador Government, Department of Environment and Climate Change, Pollution Prevention Division. It is a state of the art facility, employing environmentally friendly processes.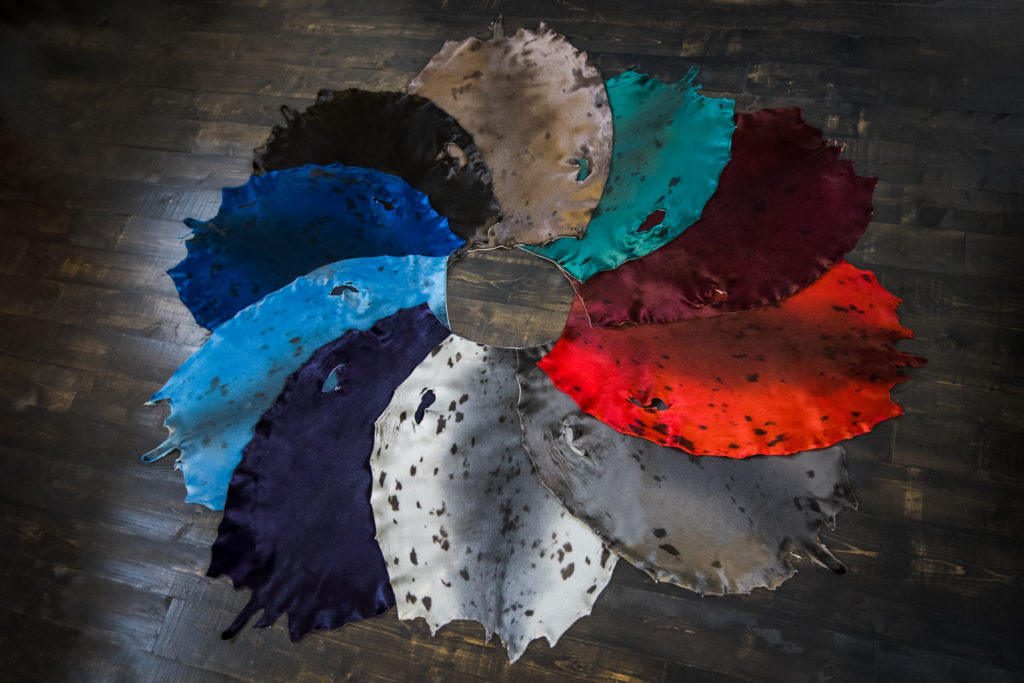 Packaged 50 pelts per carton.
Pelts are sold by colour & grade.
Invoiced by the square foot (ft2) measured to the nearest 10th.
Average size: 6.3 ft2 / skin.
Currency: Canadian Dollars (Domestic) or US Dollars (Export).
Payment before delivery or with negotiated Letter of Credit.
Prices quoted include, Freight (by ground or air) and Insurance.
Contact [email protected] for more information or to request a quotation on any and all of the above products.