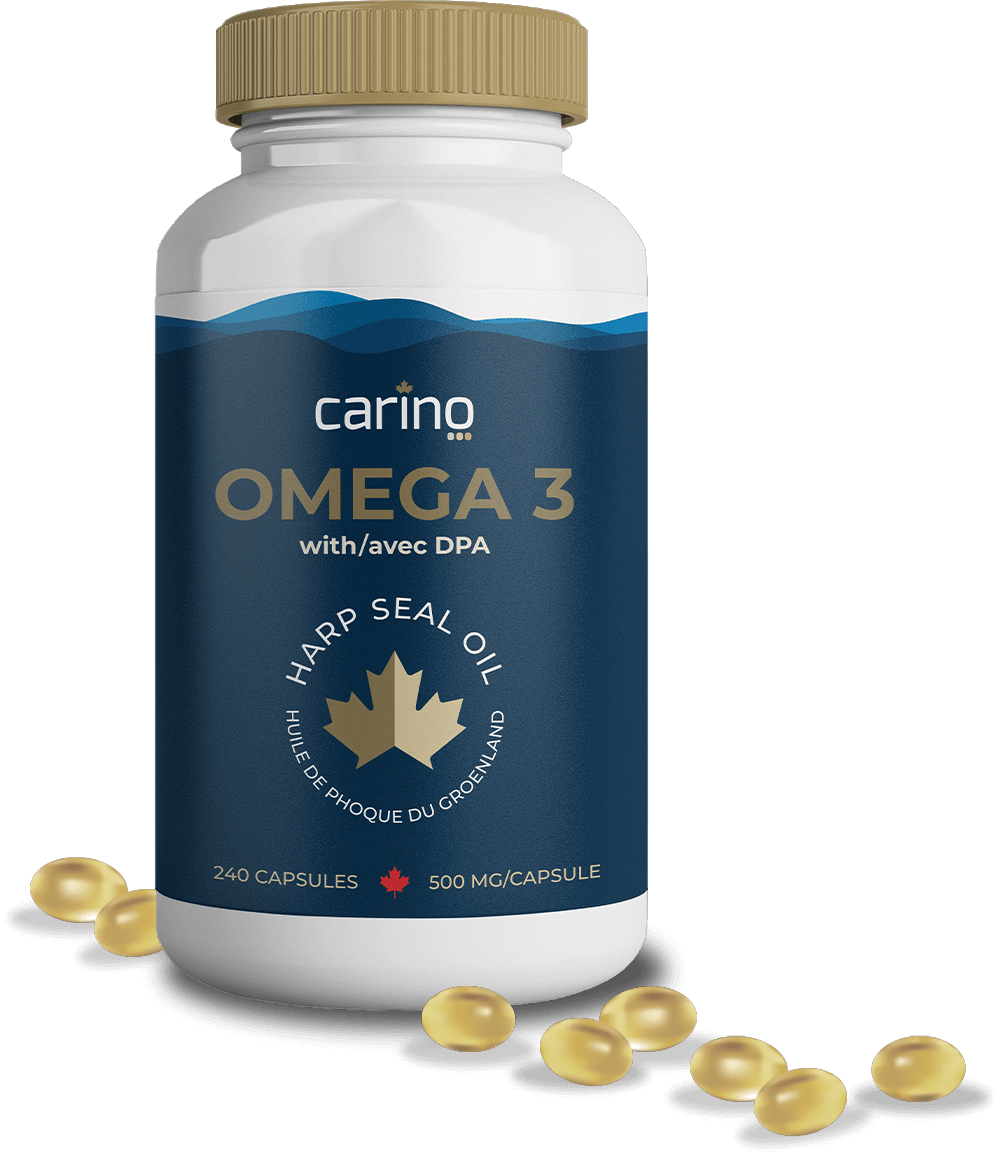 Harp
Seal Oil
A superior source
of Omega 3
Carino means
We Care
To care is a sentiment that transcends language and we apply it to every single part of our business. At Carino, we care about helping you live a healthy, vibrant, extraordinary life. We care about keeping communities strong and our environment pristine and wild. And we care about the stewardship of precious natural resources, no matter how plentiful.
Omega 3
Benefits
Joints
Reduce inflammation and joint pain caused by arthritis, and improve mobility.
Heart
Reduce the risk of cardiovascular disease, blood clots and improve circulation.
Children
Seal oil can help boost cognitive function, aid the development of eyes, nerves, brain, and relieve some ADHD symptoms.
Brain
Boost central nervous system and brain function, improve memory, and other cognitive abilities.
Prenatal
Pregnant and nursing mothers take seal oil to support the development of baby's brain, eyes, and nerves.
Seniors
The DPA found in seal oil, helps fight inflammatory diseases, promote cognitive function and brain health, and improve nerve health.
Active
Seal oil supports integrating oxygen into the bloodstream, reducing fatigue and also produces noticeable results in both neuromuscular and overall performance.